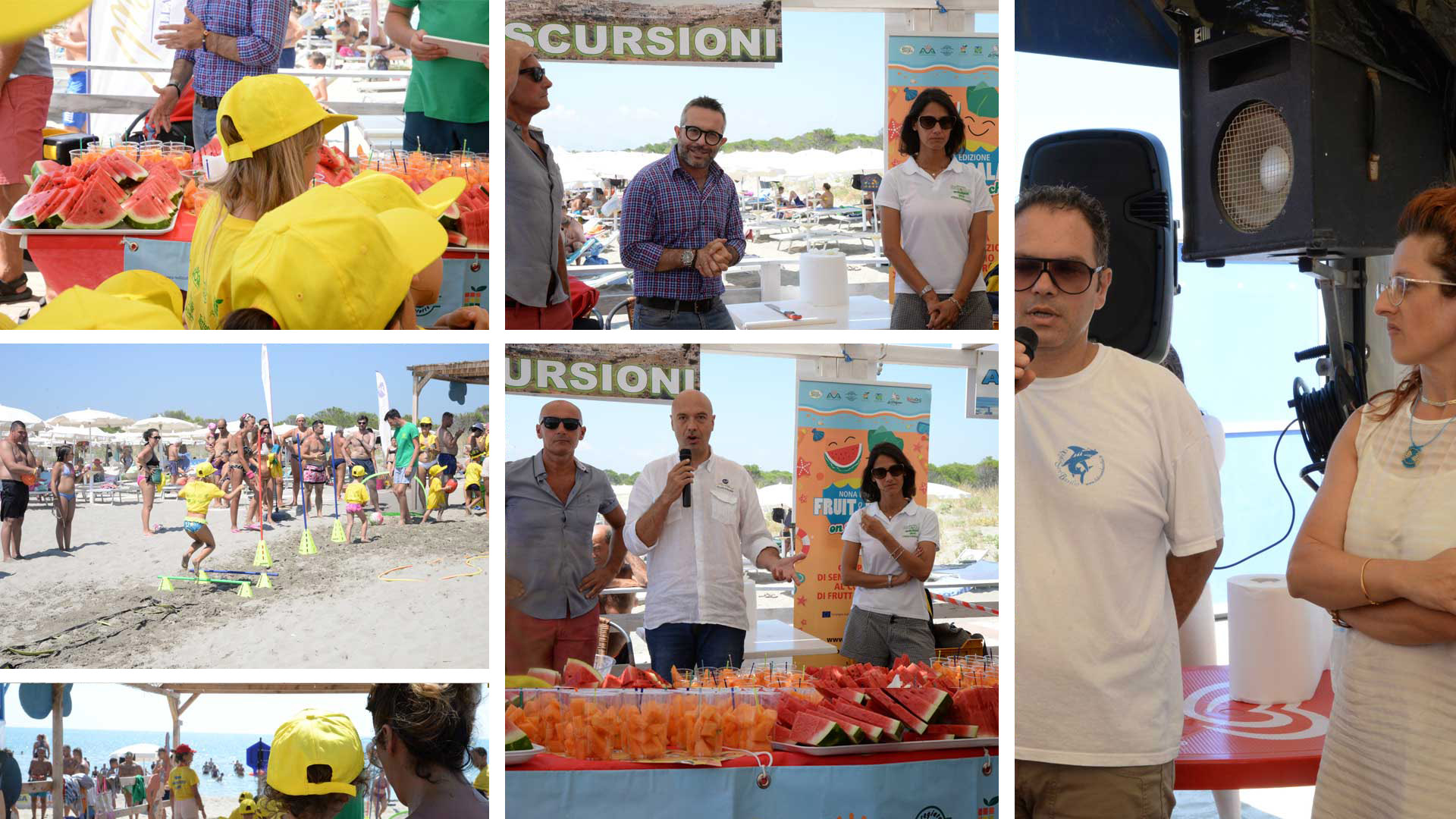 29 Lug

Educazione alimentare: grande successo per il Fruit&Salad on the Beach 2019

Lo scorso 27 Luglio 2019 si è chiusa per quel che riguarda la Basiicata la rassegna Fruit&Salad on the Beach, un'ottima occasione per affrontare il tema dell'educazione alimentare e quello della diffusione dei corretti stili di vita. L'evento è stato ospitato nei lidi del Metapontino, in Basilicata: Lido Sabbia D'Oro (Scanzano Jonico), Club Nova Siri Village (Nova Siri), spiaggia Hotel Portogreco e Torre del Faro (Scanzano Jonico) e infine tappa conclusiva al Lido San Basilio (marina di Pisticci).
L'impegno di Asso Fruit Italia anche su questo importantissimo versante proseguirà e confidiamo nel coinvolgimento, come annunciato dalle istituzioni che hanno partecipato, degli enti locali e regionali preposti affinché la presenza di iniziative simili sia assicurata anche nelle scuole della Basilicata e più in generale del Sud.
Riteniamo strategico "parlare" direttamente a quelli che sono i consumatori di oggi e di domani: i bambini. Affinché possano apprezzare lo straordinario valore nutrizionale della frutta e della verdura e imparare a scegliere cosa portare in tavolo seguendo la stagionalità delle produzioni e ovviamente la provenienza dei prodotti della terra.

1. Video tappa inauguraleal Lido Sabbia D'Oro con i contributi di Andrea Badursi, direttore generale Asso Fruit Italia e il consigliere regionale Pasquale Cariello;
2. Video tappa n.2 al Club Nova Siri Village con i contributi dei genitori dei bambini;
3. Video tappa n.3 spiaggia Hotel Portogreco e Villaggio Torre del Faro;
4. Video tappa conclusiva al Lido San Basilio con i contributi del consigliere regionale Luca Braia e Andrea Badursi, direttore generale Asso Fruit Italia.