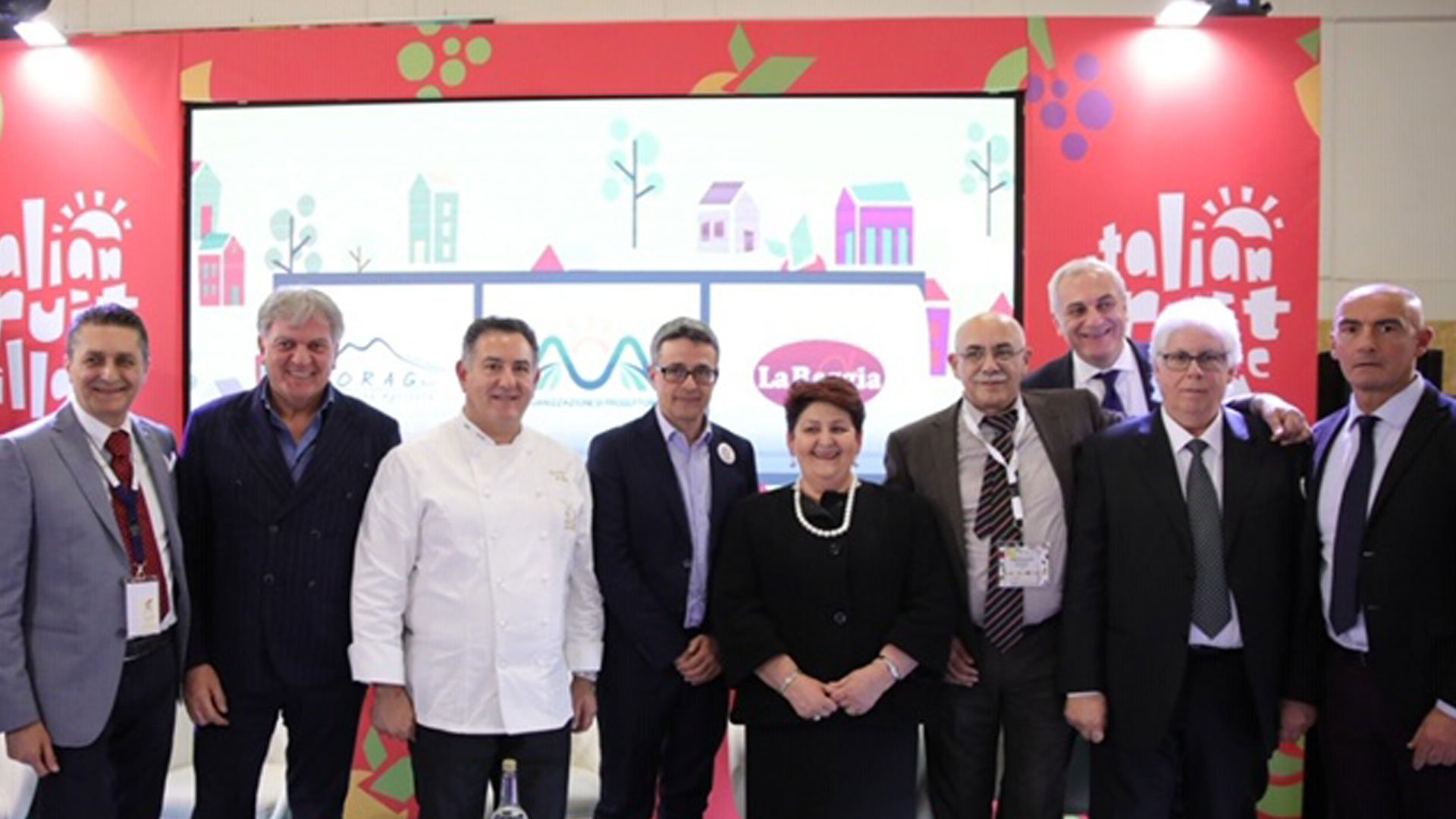 11 Feb

Tutto pronto per le nuove edizioni di "Fruit & Salad"

Presentate alla fiera internazionale dell'ortofrutta 'Fruit Logistica' di Berlino le edizioni 2020 di 'Fruit & Salad school games' e 'Fruit & Salad on the beach', le campagne di sensibilizzazione al consumo di frutta e verdura promosse dalle organizzazioni di produttori Alma Seges, Agritalia, AoA, Assodaunia, Asso Fruit Italia, La Deliziosa e Terra Orti.
All'incontro, tenutosi presso il padiglione dell'Italian Fruit Village, erano presenti, oltre ai promotori, il Ministro delle Politiche Agricole Teresa Bellanova.
'Fruit & Salad school games' è giunta alla quarta edizione e partirà il 17 febbraio nelle scuole elementari e medie, mentre 'Fruit & Salad on the beach' quest'anno celebra sulle spiagge italiane la sua decima edizione.
I progetti prevedono la degustazione di frutta e verdura abbinata a giochi sportivi per stimolare i ragazzi a una sana alimentazione ed a mantenersi sempre in forma.
Il tutto accompagnato da momenti di approfondimento durante i quali nutrizionisti specializzati parlano delle proprietà nutrizionali di frutta e verdura e forniscono nozioni di cultura dell'alimentazione.