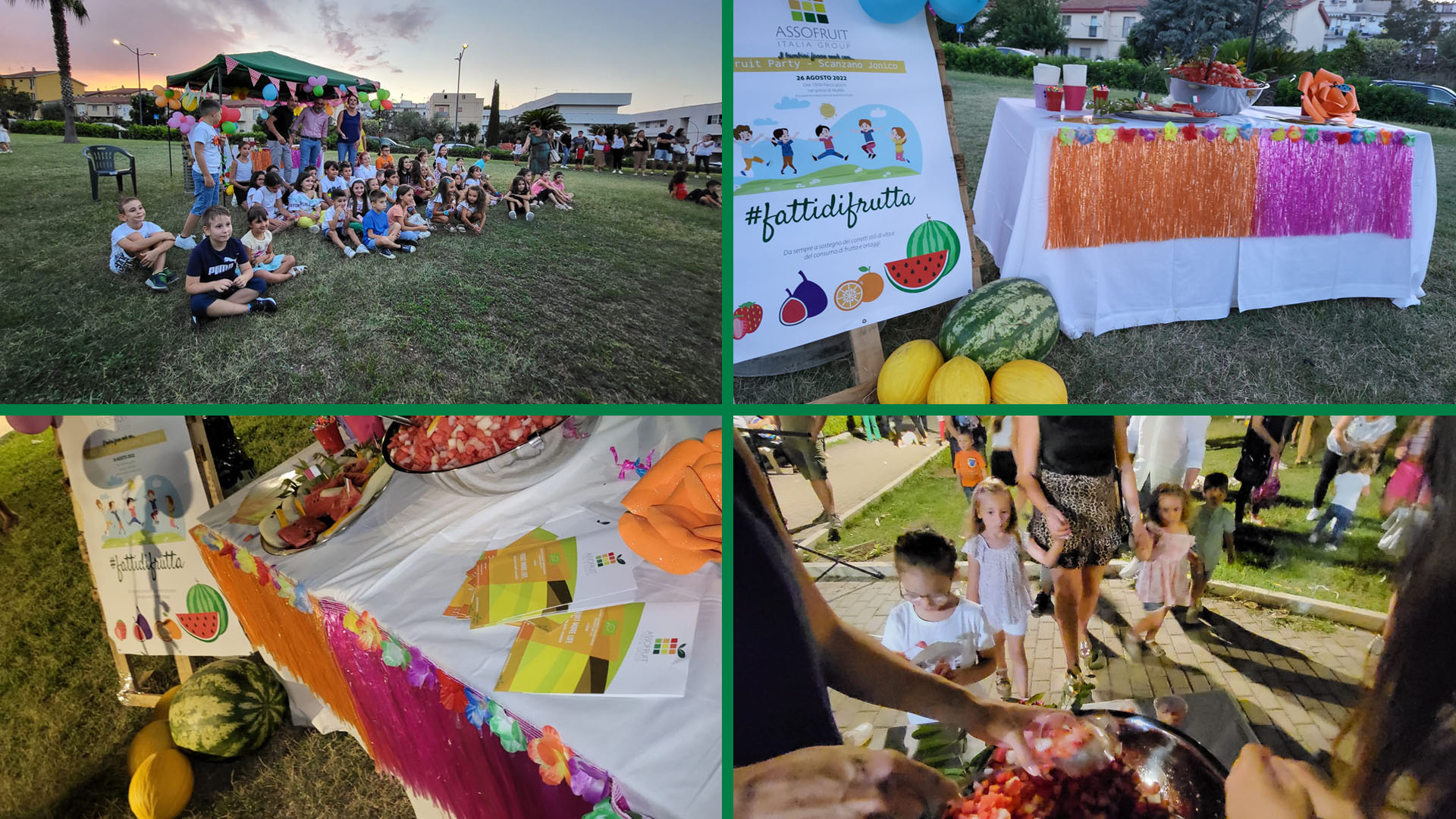 29 Ago

Fruit Party 2022: a Scanzano intrattenimento e merenda a base di frutta per i bambini

Fruit Party 2022: a Scanzano intrattenimento e educazione alimentare con merenda a base di frutta per i bambini

Frutta, sorrisi e sane abitudini alimentari: il Fruit Party svoltosi lo scorso 26 Agosto, a Scanzano Jonico, ci ha visti accanto agli organizzatori della bellissima iniziativa educativa che ha coinvolto tantissimi bambini che hanno partecipato e degustato la merenda a base di frutta prodotta e offerta dai nostri agricoltori associati. Le iniziative educative, che hanno l'obiettivo di promuovere i corretti stili di vita, le sane abitudini alimentari che prevedono il consumo giornaliero di frutta e ortaggi, rappresentano per noi un'importante azione. Un impegno che si traduce nella partecipazione a eventi e manifestazione territoriali e nazionali.

Nelle scorse settimane Asso Fruit Italia ha preso parte al Fruit&Salad on the Beach, giunto alla dodicesima edizione. Nell'ambito del Fruit&Salad on the Beach si è svolto il Fruit&Salad Live on Air, evento che ha coinvolto i partecipanti e non solo. Le giornate, ospitate dai lidi presenti lungo le spiagge lucane,  sono state trasmesse in diretta da Radio Laser sui canali radio, tv e web per raggiungere un bacino maggiore di utenti che hanno così ascoltato i consigli dei nutrizionisti e visto lo svolgimento dei giochi e delle attività educative rivolte ai bambini.

Con l'impegno di Asso Fruit Italia, organizzazione di produttori associata all'Associazione di Organizzazione di Produttori Arcadia, l'evento è così tornato sulle spiagge joniche, i lidi che hanno ospitato le tappe,  a cominciare dallo scorso 2 Agosto,  sono stati il  Club Nova Siri Village (Nova Siri Marina), il 3 Agosto all'Hotel Portogreco (Scanzano Jonico), il 4 Agosto al Lido La Stiva (Policoro), e venerdì 5 Agosto Lido San Basilio (Marina di Pisticci).